I give guided tours in the Botanical Garden, from 1,5 – 3 hours depending on your interest and available time. The guiding covers history and present development, as well as an overview of the various plantings and settings. Depending on your interest, we can go deeper into plants, planting, design and cultivation on perennials, herbs or woodlands.
Please contact me for available times and a price estimation.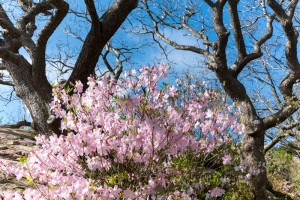 About Camilla
I have been a coach, author, teacher and guide in the Garden industry for 10 years, besides my official work as a business developer in the Tech industry.
As a child, my parents took me and my sister for Sunday walks in the Botanical Garden. Later on, it functioned as my green lung in a hectic city life. In the Botanical Garden I found both harmony and flow as well as reflection and comfort, during many and long walks.
When I got my own garden in 2001, I went back to the Botanical Garden forcollecting ideas and knowledge to bring home and experiment in my own garden. I noticed how different plants, colors, scents and environments brought me closer to my own feelings and memories and became more whole as a person.
Since many years I am a member of the board in The Botanical Gardens Friends Association which is a real joy. I open my own garden for visitors. In 2016 I published a book "Känn Trädgården" (Sense the Garden) about my own garden experience. The book was nominated as the garden book of the year in Sweden. I am also the author of the book "The Gothenburg Botanical Garden", published in 2020.
Today I want to inspire and motivate others to enjoy gardening and preserve biological diversity in a relaxed and easy way, and I use both the Botanical Garden and my own garden as educational places.
During my guided tours, we talk not only about plants, cultivation and design, but also about the human relation to nature and mindfulness.